Printers are an indispensable part of any corporation and they are always worth repairing. Let our company provide you with reliable and cost-effective printer support.
Our technicians have been trained by Hewlett Packard, Okidata, Lexmark, Panasonic, Brother, and other leading companies to provide professional service which includes complete printer maintenance, on-site support, and all that your business requires to have up and running functional printers.
We only offer Top Quality Service at competitive rates.  Bring your HP LaserJet printer for a FREE IN-SHOP ESTIMATE.  

Miami Hewlett Packard Authorized Service
Sure, you can call HP (If you find their number) and speak to someone (operator from an outsourced company) or you can call our office at 305-513-8614 for immediate assistance.
Commercial products warranty provider.
On-Site or In-Shop warranty repairs.
Out of warranty printers and computers are welcome.
Free In-Shop Estimates for HP LaserJet printers.
LaserJet and DesignJet (Plotters) printers only.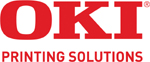 Miami Okidata Authorized Service Center since 1998
We know Okidata.  When you call our office, you will speak with a knowledgeable agent who can give you answers.
We will take care of your Okidata printer a if it was our own.
Microline 320, 390, and more.
We'll can do Okidata warranty repairs from start to finish.  Out of warranty printers are welcome.
Lexmark Service Provider since 1998
Call 305-513-8614 for service
Miami Brother Authorized Service Center
Brother printers will help you achieve your business goals with reliability, high security, and low maintenance cost.  Just like any hardware device, maintenance or repair may be needed in the future and we will be here to help.
Color and mono printers repair.
In-Shop warranty repair.
Qualified personnel.
We'll take care of the warranty process from start to finish.
Out of warranty printers are welcome.